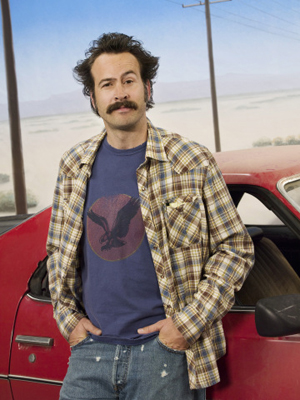 I don't know what I did. I don't know who I upset. All I know is that Karma is out to get me!
You'd think that after what happened at the end of September, I'd be on the safe side assuming I wouldn't have to visit the hospital for another year at least!
But this morning, my big sister called. And my little nephew has swollen lymph nodes in his neck.
I brought him lunch, and he seems fine, but his neck is swollen like crazy!
The hospital says they've only seen whatever it is twice before, and pediatrics have called Internal Medicine and ENT surgeon into it!
Even the medical students are being shown into my nephew's room to examine the weird frankenstien neck thing he has going on.
This poor kid is only 4 years old, and his doctor there is now saying that he might need surgery! I have faith as usual that what needs to be done will be done, but talking about surgery on my little buddy is kinda scary. He's my favorite little kid in the world and now he's going to have to get cut open?
I'm kinda frustrated with life throwing us these curveballs left and right. Thank goodness he's at the hospital he is. Our hospital here "has been ranked among the nation's top 50 hospitals in five specialties in U.S. News' 2009-10 publication of America's Best Hospitals."
None of the five ranked specialties have anything to do with my nephew's swollen lymph nodes, but it's still pretty impressive, yeah? Right? Riiiiiiight? Yeah, you know your jealous. Unless you live in Washington State, or Maryland, or Minnesota, or Ohio, or you know what? I don't care where you live. Just be jealous anyway. It will make me feel better.
My Little Buddy
(P.S.- this counts as a med-blog-gy post, right? Riiiiiiiiight? )
UPDATE: They sent him home Tuesday with an Rx for some pain meds and something to keep the swelling down. Hopefully, this was just a weird one time thing that will go away and never come back.